MagicTome, a San Francisco-based startup, has recently raised $43 million in a Series B funding round led by Lightspeed Venture Partners, bringing the company's valuation to $300 million post-investment. The company's software uses artificial intelligence to generate presentations and pitch decks with just a few clicks, eliminating the need for users to sift through templates, text boxes, and image sizes in PowerPoint or Google Slides.
Tome's founders, both former managers at Meta, spent two years tinkering with the software before launching a free beta test version in September 2021. By early February 2022, the company had passed a million users, making it the fastest productivity tool ever to reach that milestone. The company's success can be attributed to its ability to help anyone tell a compelling story, according to CEO Keith Peiris.
The company's AI-generated presentations are organized by a table of contents, including an intro text, a business model, a sales plan, and even cyberpunk-themed images. While the output is not yet camera-ready, it provides a starting point for users to refine and personalize their presentations. Tome's software is also designed to be a "thought partner," with a degree of randomness in the output that can help spark new ideas and perspectives.
Video:
Tome's success highlights the growing role of AI in productivity tools and the importance of storytelling in communication and business. The company's software provides an accessible and intuitive way for users to create compelling presentations without the need for specialized skills or extensive training.
With its recent funding round, Tome is poised for further growth and innovation in the coming years. The company plans to expand its AI models and add new features and capabilities to its software. As the demand for accessible and intuitive productivity tools continues to grow, Tome's AI-generated presentations may become a staple in offices and boardrooms worldwide.
You can use the following referral link and access tome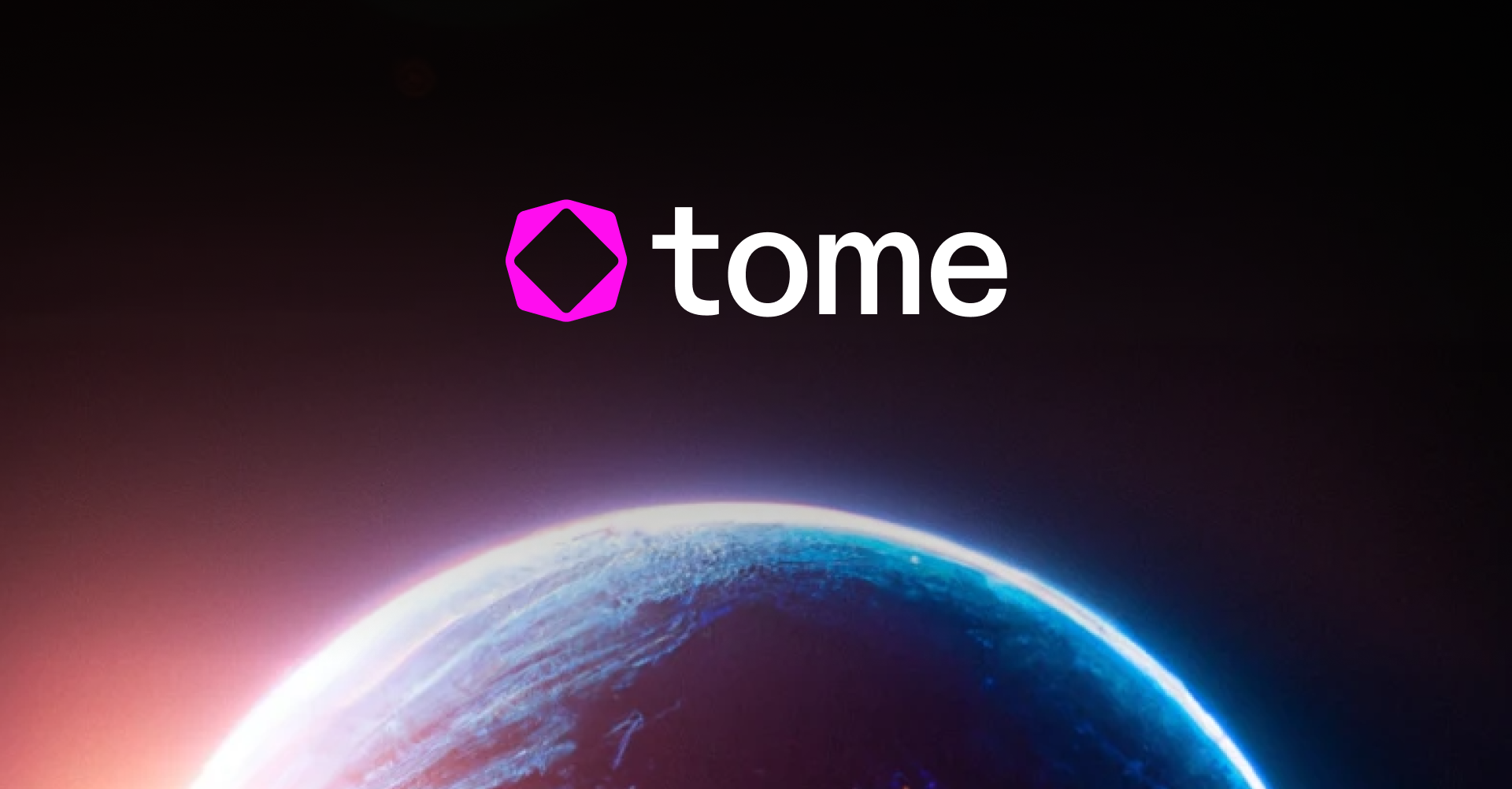 Website:
---
We research, curate and publish daily updates from the field of AI.
Consider becoming a paying subscriber to get the latest!